The first month of 2012 is almost over.  I can't believe how fast it went by.  I am sure it seemed to go fast because we weren't locked indoors with snow & horrible weather like we normally are, or have been for the past few years.  There has been a lot of rain, but I'll take that over ridiculous amounts of snow or ice.  Are you ready for February?  That means Valentine's Day is right around the corner!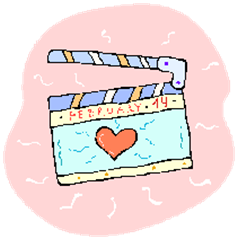 2012 is going to be an exciting year!  Changes are being made and drivers are getting licensed.  When did my son become old enough to get behind the wheel of a car and how can I change that?
---
Meals this week…
Sunday – Rotisserie chicken, brown rice, roasted green beans & salad
Monday – Baked Ziti and salad
Tuesday – Gluten-free burritos, black beans and salad
Wednesday – Bison burgers, baked steak fries and salad
Thursday – Perfect Pork Tenderloin, red beans & rice, steamed broccoli & salad
Friday – Make your own pizza and salad.
Saturday – Leftovers or breakfast for dinner
Baking
Chai scones
Spice cookies
Cupcakes
---
Week in Review:
Don't forget to enter to win my Nuts.com giveaway – ends tonight!
Help out the NFCA by participating in this study on gluten in medications.
Review: Simply Organic Cocoa Brownies
Enjoy Life introduces Plentils
Still time to celebrate the Chinese New Year at Molly Woo's
Amy's Kitchen sandwich rounds now in Raisin Rack
My review of the new Chobani flavors
Have a great week!
Kim