Yesterday I participated in the Dash for Donation 5K on Team Superman.  A fellow MIT member is an organ recipient, so running to raise awareness about organ donation was a great reason to run this race.  Getting to run with a cape on made it even better!  The group: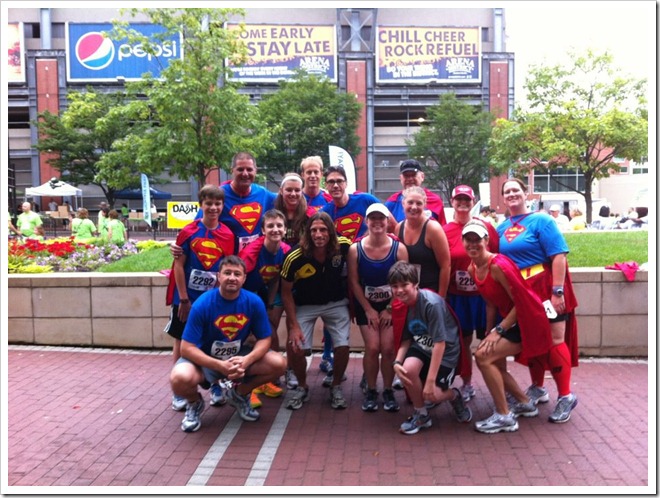 I can't wait to do this race again next year! 
---
Sunday – Rotisserie chicken, Simply Potatoes mashed sweet potatoes, steamed broccoli and salad
Monday – Stuffed baked potatoes (using chicken) and salad
Tuesday – Mexican pizzas, corn and salad
Wednesday – Chicken fettucine alfredo with brown rice pasta, broccoli and salad
Thursday – BBQ baby back ribs, corn on the cob, baked potatoes and salad
Friday – Make your own pizza and salad
Saturday – Take-out or Thai peanut chicken and noodles
---
Don't forget to enter to win the Buddy Biscuit Grain Free pet snacks!