The kids go back to school this coming Wednesday!  Monday will be spent running around to various appointments trying to get those last minute things done.  Tuesday, Hannah and I will go see a movie, most likely ParaNorman, and Wednesday it all begins!  It seems like they go back earlier and earlier each year.  I can't believe I will have a 5th grader and a junior in high school!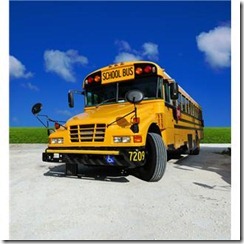 Back-to-School can be a challenging time for kids with Celiac Disease.  In the past I have sent a letter to Jon's teachers making them aware of his diet and what may happen should he unknowingly consume gluten.  If you have an older child following the gluten-free diet, make sure to check out this article I wrote for the Gluten Freely blog.  A few additional links to more back-to-school information:
Packing a Gluten-Free Lunch Box
---
Sunday – Belated B-day Dinner for Hannah with my Dad and family
Monday – Brown rice spaghetti with marinara, steamed green beans and salad
Tuesday – Soft tacos with black beans, corn and salad
Wednesday – Italian grilled chicken, coconut baked brown rice, sugar snap peas and salad
Thursday – Turkey burgers on Udi's Whole Grain Buns, sweet potato puffs and salad
Friday – Take-out
Saturday – Make your own pizza and salad
---
Week in Review:
Review: Crofter's Organic Superfruit Spread
Review: NuGo Dark Chocolate Mint Bars
Katz adds Cinnamon and Powedered Donuts
---
Last, but not least, don't forget to enter the
Rudi's Gluten Free giveaway
if you haven't already!