So, who is ready for spring?  I am!  We got some ice this week that ended up causing a bunch of cancellations and driving many runners to the dreadmill.  I don't think MIT has ever cancelled since I have been a member (1 year), but they did Saturday in the best interests of the runners.  I respect that – I am sure the trails were in no shape for a safe run with the combination of ice and snow.  Snow is one thing, ice can ruin you.  I thought about running in my neighborhood, as we didn't get as much ice here, but opted to meet a friend at the gym and run our miles together on the dreadmill, which made for a super-fun way to get our miles in!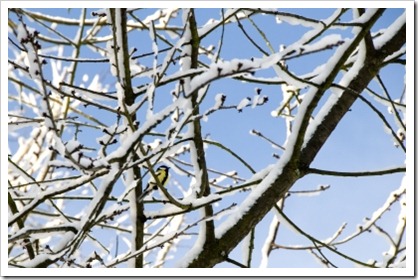 (source)
Girl Scout cookie selling is in full swing here in our house.  I am so bummed that they haven't added a gluten-free version yet.  I did find a drool-worthy recipe for Samoas that I hope to make this coming week.  Are they not just gorgeous? 
This week I am working on going through the freezer.  We have frozen chicken, pork, ground turkey, bison burgers and more that needs to be eaten, so my menu will hopefully incorporate it all. 
Sunday – Rotisserie chicken or Chipotle
Monday – Baked chicken fingers, sweet potato puffs, broccoli & salad
Tuesday – Jon's turkey tacos on soft corn tortillas, refried beans and corn
Wednesday – Italian pork stuffed baked potatoes, roasted asparagus and salad (kids will probably eat the pork on the side as they don't like their food to touch)
Thursday – Burgers on Udi's gluten-free buns, steak fries, roasted zucchini and salad
Friday – Make your own pizza and salad
Saturday – Grilled chicken dinner salads
---
Week in Review
Win a $30 gift certificate to Katz Gluten free. 
NFCA Webinar: Gluten-free Heart & Health
Udi's debuting new products soon – be on the lookout!
Are Keurig K-Cups gluten-free?
Stay safe & warm!  Have a great week!
Kim